Meditation Wherever You May Be
We want to help you meditate and experience less stress, better sleep and improve overall health. Welcome to The Mindfulness App!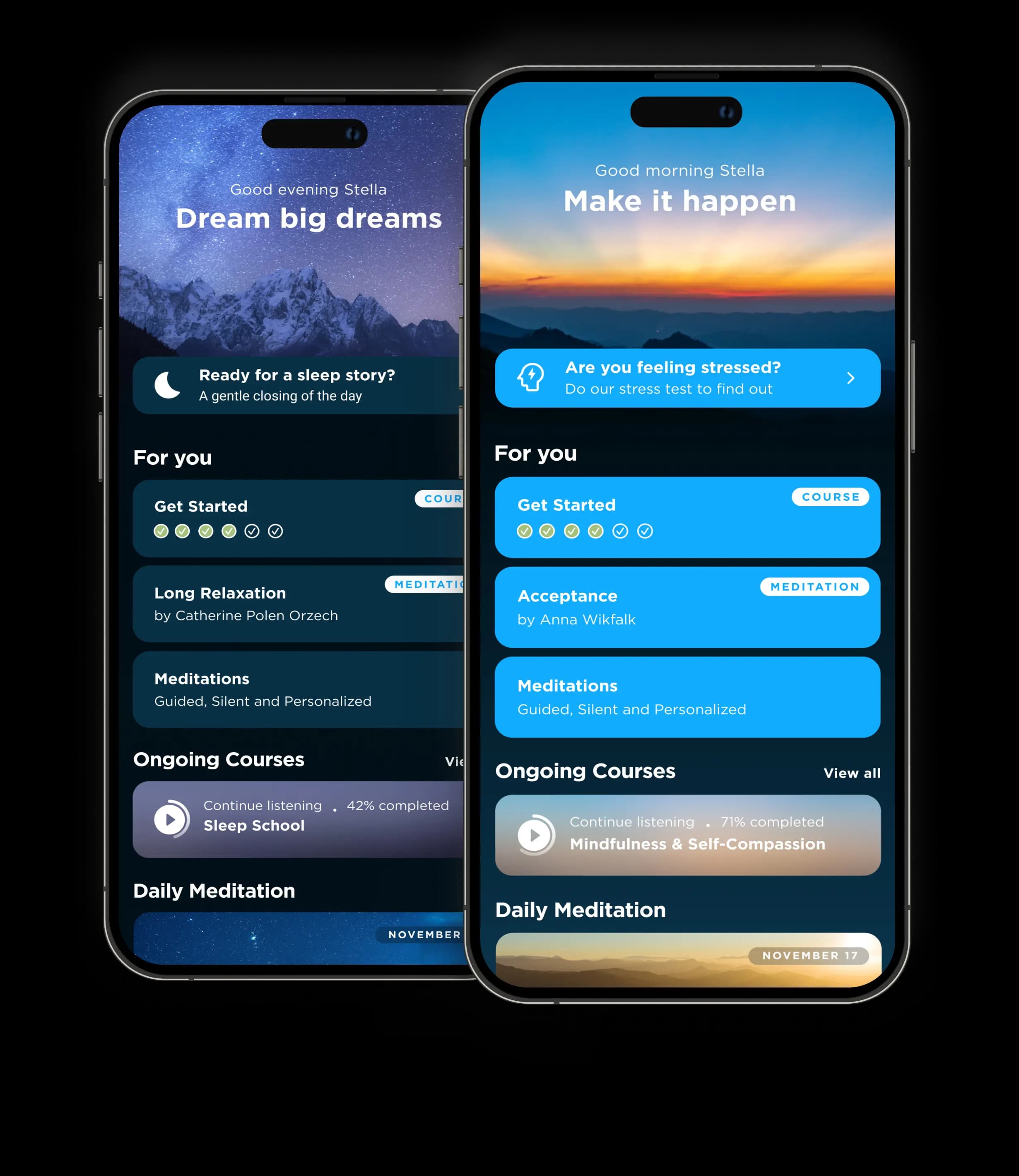 Take a look inside
A selection of our content within the application
Can't sleep?
Unwind and enjoy a restorative night's sleep now
Feeling overwhelmed?
Still the mind and those worrying thoughts
Trouble concentrating?
Improve your focus and appreciate the present moment
Meditation for you, everyday, everywhere.
What you can expect
Your mindfulness journey awaits!
Get started
Start your journey with a simple 5-Day introduction to mindfulness.
400+ meditations
Guided meditations from world-renowned experts.
My profile
Customize and personalize the app to meet your own preferences and needs.
Timed sessions
You decide the amount of time and can choose between silent or guided.
Reminder
Set reminders for yourself to build or maintain your meditation routine.
& much more
Find what works for you! We're here to assist in any way possible!
Our Teachers
Meet some of the most renowned teachers in the field of Meditation and Mindfulness
Join our Newsletter
Subscribe to our monthly newsletter to get Mindfulness inspiration, news and more
Excellent! Its free version has enough material to begin to understand and enjoy Mindfulness.
Juan F
Wonderful app that's been around for a long time. Very useful to integrate a mindfulness practice into a busy life.
Sara S
I won a 3 month subscription to this app and I just finished my first meditation, and it's safe to say I am hooked!
Jinx S